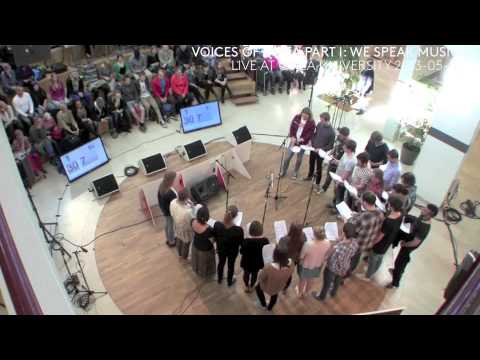 Projektets aktiviteter:
Innovative music
Voices of Umeå
Voices of Umeå draws attention to the most fundamental thing in our everyday communication with the world around us – our unique possibillity of making sounds and music, through our voice.
The project invites the citizens of Umeå to participate in, and experience a musical process, where the human voice integrated with innovative technology are explored as musical expressions.
Three compositions are premiered during the process, including a grand finale in 2014, during Umeå's Capital of Culture year.
Arrangör: Umeå University
Kontakt Anders Lind
anders.lind@estet.umu.se
+4670 6551822